posted: 22.02.2021 @ 15:19



World of Wong Kar Wai da Criterion



Si completa la promessa del 2020




Ne resterà soltanto uno... da far uscire! Devono esserselo detto in casa Criterion quando, arrivati al 31 dicembre, avevano editato "soltanto" tre sui quattro supercofanetti promessi nell'ormai celebre rebus dell'1 gennaio.

Agli spettacolari Bruce Lee – His Greatest Hits, The Complete Films of Agnès Varda e Essential Fellini, che abbiamo poi visto, doveva infatti aggiungersi una quarta super uscita, dedicata a Wong Kar-wai. I restauri erano stati fatti per la retrospettiva realizzata da Janus Films e BFI:



(Notate un dettaglio particolare: Angeli perduti è ora in Scope 2.35, prima era in 1.85, ricordatevi di non buttare mai i DVD!)

A questo punto mancava solo l'annuncio del cofanetto, che finalmente è arrivato: World of Wong Kar Wai sarà infatti disponibile a partire dal prossimo 23 marzo, ecco la gallery: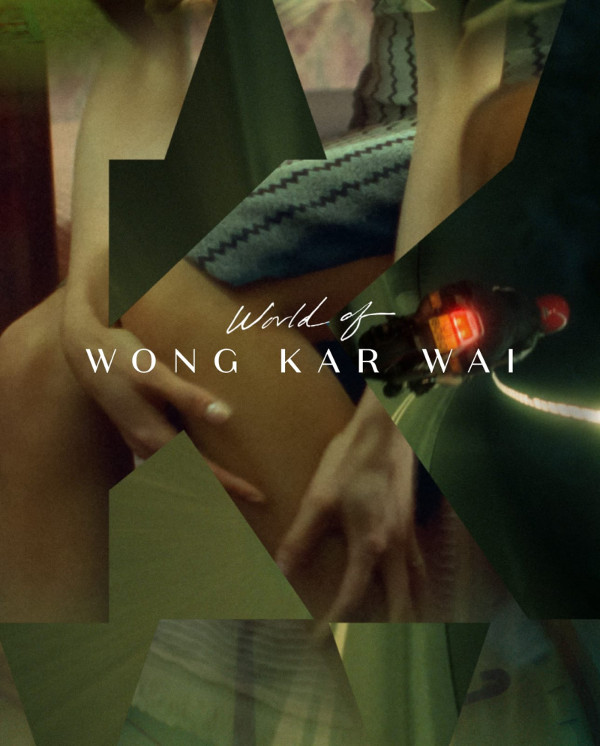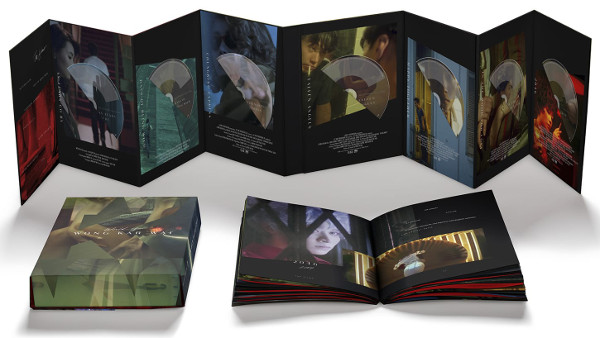 All'interno, seguendo il programma della retrospettiva, saranno inclusi 7 film: Di seguito, invece, la lista dei contenuti speciali:
Nuovo restauro 4K di Hong Kong Express, Angeli perduti, Happy Together, In the Mood for Love e 2046, approvato dal regista Wong Kar-wai, con audio DTS-HD MA 5.1 surround

Nuovo restauro 4K di As Tears Go By e Days of Being Wild, con audio mono non compresso

Nuovo programma in cui Wong risponde alle domande degli autori André Aciman e Jonathan Lethem, dei registi Sofia Coppola, Rian Johnson, Lisa Joy e Chloé Zhao, dei direttori della fotografia Philippe Le Sourd e Bradford Young e delle fondatrici di Rodarte Kate e Laura Mulleavy

Versione alternativa di Days of Being Wild con differenti montaggi del prologo e del finale, per la prima volta in home video

Cortometraggio di Wong (realizzato nel 2000)

Vesione estesa di The Hand, cortometraggio di Wong del 2004, disponibile negli Stati Uniti per la prima volta

Intervista e masterclass di Wong dal Festival di Cannes 2001

Tre documentari sul dietro le quinte, con, fra gli altri, interviste a Wong, agli attori Maggie Cheung, Tony Leung Chiu Wai, Chang Chen, Faye Wong e Zhang Ziyi.

Episodio della serie televisione Moving Pictures del 1996 con Wong e il direttore della fotografia Christopher Doyle

Interviste a Doyle dal 2002 al 2005

Extratti da un'audio intervista del British Film Institute del 1994, con Maggie Cheung sul suo lavoro in Days of Being Wild

Programma dal 2012 sulla colonna sonora di In the Mood for Love

Conferenza stampa di In the Mood for Love dal Toronto International Film Festival del 2000

Scene tagliate, finali alternativi, filmati dal dietro le quinte, promo reel, video musicali e trailer

E INOLTRE: Packaging Deluxe con un lussuoso book fotografico francese con vari scatti e un contributo del critico John Powers, una nota del regista e sei card da collezione (art di Nessim Higson)
Insomma, un'altra edizione incredibile, per completare nel modo migliore il quartetto, a tutto beneficio degli utenti english friendly e dell'import. Ma ci lasciamo comunque con una buona notizia: il restauro di In the Mood for Love si è visto al Torino Film Festival grazie all'intercessione della Tucker Film che è partner nel progetto, quindi almeno quello dovrebbe riuscire a entrare pure nelle nostre collezioni!





A presto con nuove, curiose anticipazioni!
Ricevi GRATIS nella tua casella di posta le news dal mondo dell'intrattenimento digitale solo con DVDLog, la newsletter by DVDWeb.IT. Non perdere tempo, iscriviti subito!

Cafè 2.5 - I vostri commenti...

World of Wong Kar Wai da Criterion